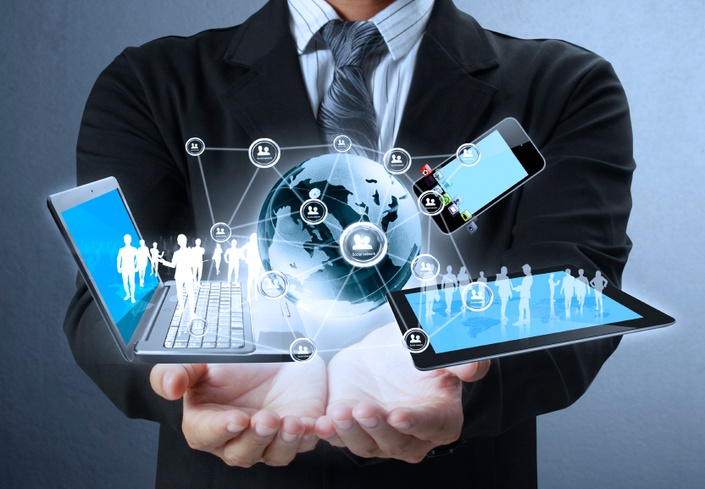 The Snafooey Shuffle
Now You setup a 1-page website, not spend a single dime, and quickly turn that into $2300… And Do It all In Just 9 Days From Now!
"Delightfully Simple Roadmap Has Proven It."
Now You setup a 1-page website, not spend a single dime, and quickly turn that into $2300…
And Do It all In Just 9 Days From Now!
Yes, this is:
WITHOUT SEO
WITHOUT Blogging
WITHOUT PPC
WITHOUT Crossdressing
WITHOUT Facebook
WITHOUT Youtube
WITHOUT Amazon
WITHOUT Selling your Body
WITHOUT Social Media
WITHOUT Backlinking
WITHOUT Being an "expert"
WITHOUT Writing Articles
WITHOUT Expensive software
WITHOUT Begging your mom
WITHOUT Outsourcing
WITHOUT "Going viral"
WITHOUT trendy gimmicks
WITHOUT losing your mind (if still in tact. this may disqualify you)
FACT: Most people KNOW that is is possible to make 4 and 5 figures online in less than 2 weeks, however, one thing always seems to be missing, keeping those paydays just out of reach for them… until now.
FACT: You have been lied to if you think you have to build a huge email list (or build a list at all), be a well known respected member or have connections with big names in order to see success like this?
You are about to uncover the best kept secret shortcut to online wealth… EVER.
Today's Products focus on distractions… things that keep you busy just long enough to make you feel like you are doing something.
Truth is, what really works is simple. No need to overcomplicate things.
But if everyone did the simple and became a success… you would put most product creators out of business!
Shhhhhhhhhhhhhhh….they hate when I share this stuff.
The Answer is Found Within the Snafooey Shuffle.
The key is to simplify, and only rely on a process that you are 100% in control of the entire way!
That is why I practically FORCED Sebastian to spill the beans on this method he has been quietly using under the radar to bring in 4 figure paydays in less than 2 weeks with maybe a few hours worth of work total.
Truth be told…
HE DOESN'T EVEN HAVE AN EMAIL LIST!
"SHUT THE FRONT DOOR! You can't be serious?!?!?!"
TRUTH!
He has never ranked a site for this method, nor did he even have a single squeeze page or collect an email address from anyone… and STILLgenerated $2300 in 9 days flat!
And so can you!
My Case Studies Are Based On PROVEN Results!
Did you know that most products you will buy today are based on methods the creator heard about… but never actually done it themselves?
This is true!
LISTEN:Sure it is great if you can gather good information… and MAYBE it will help you get closer to your goal.
However, it just makes sense that you will supercharge your results if you ask someone who actually did it, right?
Make sense?
This Works For Anyone, Brand New Or Experienced, regardless of age, location or budget!
None of this requires any technical skills at all.
So I know you want to ask the normal questions:
Can this be done outside the US? YES.
Do I need experience? NO.
Do I need a list? NO.
Do I need to spend more money after? NO.
Do I need anything else to make this work? NO.
What if English isn't my primary language? Doesn't Matter.
What if I have 12 kids, full time job, a wife and 2 girlfriends… will I still have time? Well… the kids and the job… YES! Wife any 2 girlfriends… NO ONE HAS THAT MUCH TIME!
The reason this works so well is because we do what no one else teaches you to do… the "secret sauce"…
This one little trick alone can be applied to this method … and almost any other method you will add to your business.
It works FAST. It Works EVERY TIME.
There is nothing like the feeling you get when you sit back and think..
YES! I finally have this "work from home dream" thing figured out!
YES! I found something that finally works!
YES!I think I may have a secret online crush for Coach Comeback!
I can 100% guarantee within 30 minutes of you enjoying just the WELCOME module when you join today, you will physically say all 3 of the above!
INTRODUCING The Snafooey Shuffle
A step by step case study of how one brand new, unknown marketer created $2300 out of thin air in less than 9 days.. And how can do the same… over and over and over again.
I can't tell you how much time and money I wasted banging my head on the wall trying to figure this out on my own because I was pinching pennies and thought I could figure everything out on my own for free. Boy was I wrong.
Not only is that just asking to drive yourself nuts… it's just flat out wrong!
No one who has ever done anything life altering (like this course) alone. And neither should you!
Your Instructor
Freedom and being able to work or play any time you want are probably the two things you want more than anything else.
Until you get them, you'll not quit.
Good.
Great even.
Unwavering focus and dedication, combined with the right plan of action will get you where you want to be.
Motivation is nice, but if you don't know what to do, or don't have the help you need, you'll struggle.
Well, you came to the right place.
All of us here, Coach Comeback included, are here to help you.
Regardless of your current skill or success level…
Regardless of how much money you're currently making…
I, and the rest of the team here, will help you realize your dreams.
Online marketing isn't complicated or difficult.
Rest assured, you'll do tremendously well, provided you apply the advice and instruction you get from the team here.
Success is just a step away!!
Course Curriculum
The Snafooey Shuffle – How to Make $2300 in 9 Days
Available in days
days after you enroll
Frequently Asked Questions
When does the course start and finish?
The course starts now and never ends! It is a completely self-paced online course - you decide when you start and when you finish.
How long do I have access to the course?
How does lifetime access sound? After enrolling, you have unlimited access to this course for as long as you like - across any and all devices you own.
What if I am unhappy with the course?
We would never want you to be unhappy! If you are unsatisfied with your purchase, contact us in the first 30 days and we will give you a full refund.
Remember what I said: True online wealth comes when you find effective ways to have people pay YOU directly like this will teach you when you buy now, not you being a middle man and hoping someone else pays you.
YOU MUST BE IN CONTROL!
With the Snafooey method you are 100% in control. No other tools, software, tricks or people are needed for you to be successful.